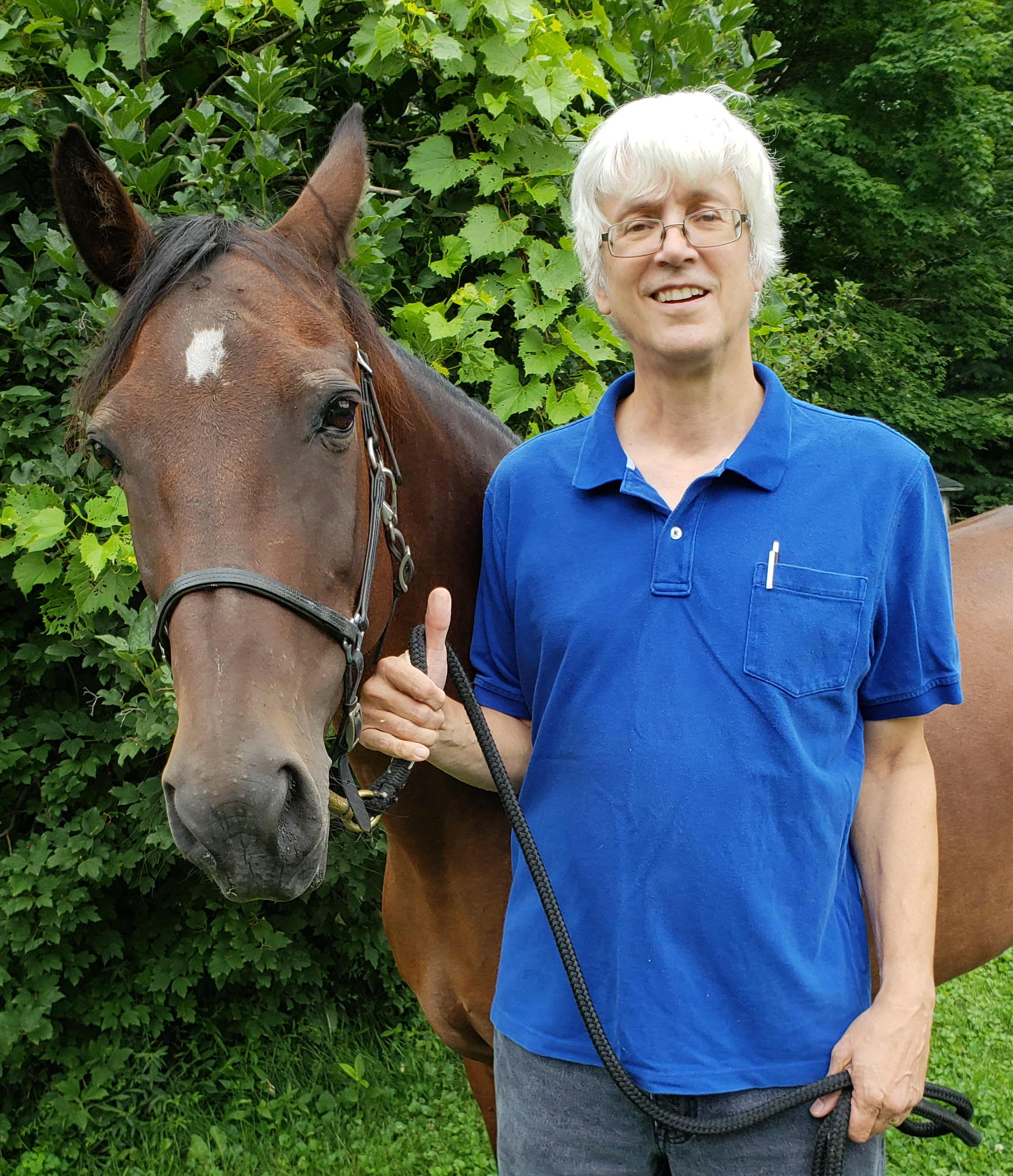 Here I am with my mare Amaz'n Grace.
Here is Isaac ("Zack") in September 2005, at a few days old. He's Grace's surprise foal. I can carry him.
... and now, three years later in August 2008, he can carry me.

This picture was taken on one of the first days of successfully riding him off the lead rope, though he's still on it at the moment.

My posture, by the way, is a classic example of a "chair seat"; my feet should be directly under my hips.
My posture is better in the picture below: